Manuel A. Juarez

earned his J.D. Degree from San Francisco Law Schol in 1994. Mr. Manuel Juarez believed that in starting his own practice, he could be more effective in helping people deal with a variety of legal issues. In 1999, Mr. Manuel Juarez founded The Law Offices of Manuel A. Juarez and Associates. Since then, Mr. Juarez has represented numerous high-profile clients in State and Federal Courts. The Law Offices of Manuel A. Juarez and Associates has allowed Manuel A. Juarez to fully realize his passion for helping people at all levels of litigation and protection.
Manuel A. Juarez is active in a number of professional organizations including the California Bar Association, and is a member of the Family and litigation Sections. Mr. Juarez treats every client with respect and integrity.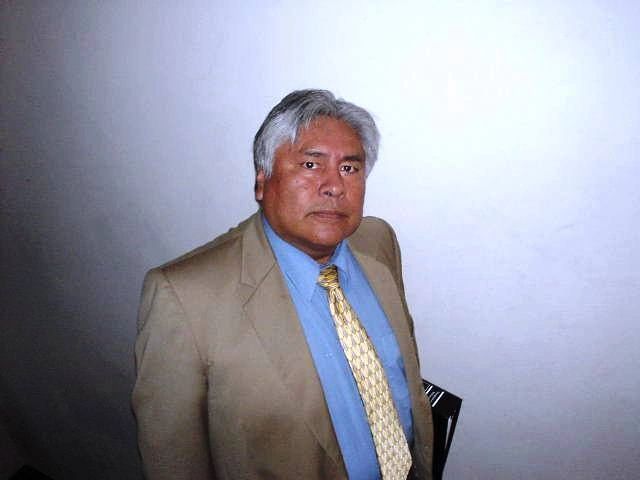 MANUEL jUAREZ

The Law Offices of Manuel A. Juarez is committed to providing you with top notch legal support. We approach every client with a focus on integrity, advocacy, and understanding. We fight for you! For further information, visit us at: baylaw1.com
Las Oficinas Legales de Manuel A. Juárez están dedicadas a proveerle los mejores servicios legales a toda su clientela. Brindamos servicios legales en una manera honesta y leal. Nosotros peleamos por sus derechos!
MANUEL A. JUAREZ, ESQ.
Nació en Lima, Peru. Estudió su secundaria en Ricardo Bentín, promoción 1967. Estudio su bachillerato en Ciencias Sociales en Hendrix College, Conway, Arkansas (1973). Hizo su Masters en Economía y Finanzas en Southern Illinois University at Edwardsville, Illinois, (1976). Después de once años de trabajo para la Oficina del Controlador del Estado de Illinois, estudio leyes por las noches y recivió su diploma como Doctor en Jurisprudencia en San Francisco Law School (1994), San Francisco, California.
El Dr. Manuel A. Juárez es miembro activo de la Barra de Abogados de California y tambien es miembro de las Secciones de Derecho Familiar y Litigacion de la Barra de Abogados de California.
Hoy en día, su práctica esta dividida en las areas de Accidentes, Bancarrotas, Derecho Familiar, Litigación Civil Testamentos y Fideicomisos..
El Dr. Manuel A. Juárez habla Español, Francés, Italiano, entiende Portugués y cuenta hasta cien mil en Cantonés y Quechua. Entre sus clientes mas grandes se encuentran: National Image Inc. y LULAC de California, dos de las organizaciones Hispanas mas grandes de EEUU. El Dr. Juárez se esmera en tratar a todos sus clientes con respeto e integridad.
Para mas información pueden visitar nuestra pagina web: baylaw1.com.
EL ABOGADO MANUEL JUAREZ CON SU HERMANO DANIEL JUAREZ.
EL LICENCIADO DANIEL JUAREZ TRABAJA EN SAINT LOUIS, MISSOURI PARA LA ABOGADA SUSAN BROWN. LA FIRMA SE ESPECILIZA EN MIGRACIONES Y APELACIONES.
.
MANUEL JUAREZ EN LA CORTE DE MARTINEZ, CALIFORNIA